First local stakeholder workshop, Accra, July 23, 2019
The aim of the workshop was to engage with local stakeholders in order to understand why consumers purchase which products, from where/whom, which hands these foods have gone through, and how that can influence the nutrition, food safety and health of the consumers. In particular, the stakeholders (other than the consumers) were requested to describe their role, activities and the various problems they encounter within the food system they are part of.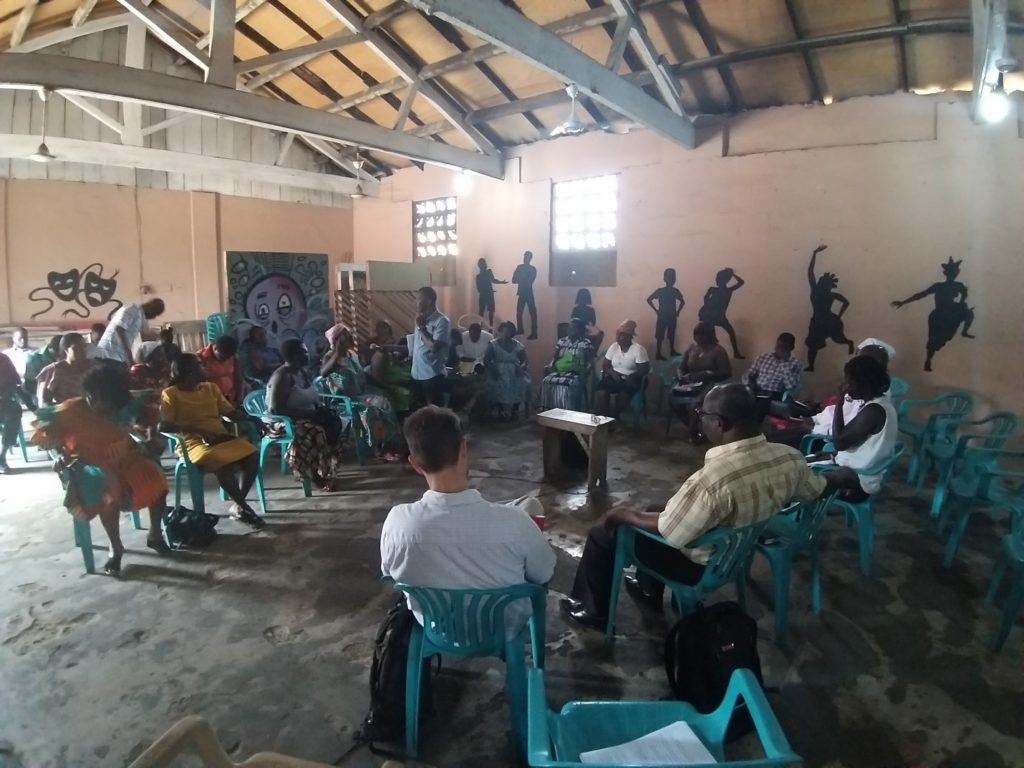 Stakeholders reflected on their activities in and around the open markets of Agbogbloshie and Makola, two neighboring areas of major food retail in Accra. In particular, the semi-structured discussions identified seven areas of contention among the different stakeholders:
cleaning behavior at the market place
waste collection at the market place
certification and training of food sellers
market and storage infrastructures
quality and spoiling of food products
origins of the food products
customer types
The 27 stakeholders included: health officials, environmental and sanitation officers, food vendors, wholesalers, market queens and retailers (formal and informal) of the different value chains (organized around specific food products or groups, e.g. tomatoes, plantain, fish, grains, vegetables, …) and a representative from the lone supermarket in the area.